CASE STUDY
CNC Cabinetry Case Study 2
CNC Cabinetry uses dbaPlatform to optimize Google My Business listings for a multi-location business.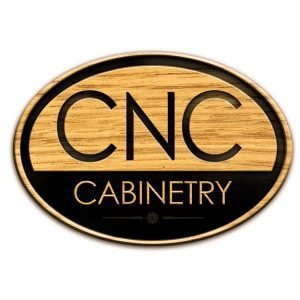 CNC Cabinetry uses dbaPlatform to optimize Google My Business listings for a multi-location business.
The longer the pilot runs, the better the results become. As it is the case with all marketing endeavors, the more repetition a campaign receives, the greater the yield.
Previous reports compare the first 3 months of the program to the baseline. This update represents the 6-month results for the CNC Cabinetry program and proves the long-term yield.
Marketers split-test and celebrate small percentage point gains (or even fractions of a percent) because the difference between profit and loss rests on the cost of a lead. Five percent is a magnificent gain in visibility, traffic, conversion, etc. So when an agency sees spikes like a 296% increase in views or a 58% increase in phone calls, they get seriously excited.
See how CNC Cabinetry and their marketing agency used Google My Business and dbaPlatform to raise activity and awareness not only their own digital profile but the online presence of 78 of their preferred partners.
By automating the Google My Business listings of ALL their dealer locations with one post per week at the touch of a button, the team at CNC gave their dealers the gift of free marketing through Google Maps, promoted their product in multiple markets and ensured dealer loyalty.
The Story
CNC Associates located in New Jersey is one of the Northeast's largest manufacturers and distributors of Kitchen Cabinets, Countertops, Bathroom Vanities, and Vanity Tops. CNC Associates has been in business for twenty years and has roughly 300 independent dealers who buy and market CNC Cabinets to consumers.
CNC's marketing agency, Titan Publishing in Tierra Verde, Florida specializes in digital marketing and handles CNC's website projects, email campaigns, tradeshow logistics, social media and more — including directory optimization.
Titan Publishing's monthly activities included not only directory, website, and social media optimization, but also making posts to CNC's social media sites including Google My Business.
Titan Publishing first used dbaPlatform to ease the monotony of adding met-data or EXIF-data to the photos posted on CNC's listing which helps boost CNC's online views.
When Titan Publishing discovered dbaPlatform's new feature which allowed automated posting to multiple locations at the touch of a button, they suggested a plan to CNC that would ultimately earn CNC the loyalty of its entire dealer database while simultaneously promoting CNC's product in a multitude of local markets.
Michael Glaser, CNC's Director of Sales said, "I credit this program with bringing our digital presence to life. We've counted the results in many ways but our business just opened two new locations and we are experiencing growth overall like never before."
The Winning Idea
Directory optimization allows a business to be served up in more searches. It's tedious (but not hard) work, creating directory information that the search engine finds relevant. Until now directory optimization has been a manual process of finding photos, adding latitude/longitude and other data behind the scenes. And once it's done, the impact is fleeting so a unique post must be created every week to achieve ongoing results.
When Titan Publishing found that dbaPlatform is the only tool for automated multi-location posting, it changed the game. Now suddenly, Titan could optimize infinite locations in one click. Titan simply offered to CNC a pilot program where CNC Cabinetry's profile could be cloned to all of their dealers simultaneously giving every single dealer a $250/month advantage — optimization of the greatest local directory– Google, thereby producing thousands or hundreds of thousands of dollars of revenue right down the industry channel.
"What if . . ." the agency conjectured, "we set-up a value-added program that CNC's dealers could enroll themselves to receive this benefit for free just for being a CNC dealer?"
CNC executives were optimistic and asked Titan to help promote this syndicated benefit; in the first months 78 were enrolled (becoming the test group for this study.)
The Execution
Titan Publishing reached out to dbaPlatform right away. Can this be done? Can we "syndicate" the content for our client's dealer base?
Absolutely.
dbaPlatform, the first of its kind, automates the management of business listings for Enterprise Clients and Digital Agencies. What Hootsuite did for social media, dbaPlatform does for Google My Business listings. The platform optimizes listings seamlessly, effortlessly, and with consistency across all locations. Just load locations and apply photos, posts, meta-data + more — across all the locations. Whew! What a time-saver. Never miss a location! Multiply efforts.
The agency researched the pilot program and realized that not only could the dbaPlatform accomplish the goal but dbaPlatform was the only Software as a Service (SaaS) available for managing virtually all aspects of Google My Business listings in one place and with one click. It's the only option available — not only does it automate but it also schedules for agencies who want to:
Update business information;
Manage reviews;
Create, optimize, schedule and publish posts;
Create, optimize, schedule and publish photos; and,
Set up call tracking
The Results
This section compares Google My Business data from a 6-month period in 2017 versus the same 6-month period in 2018 (1/17– 6/17 vs. 1/18–6/18) to depict the "before and after" use of dbaPlatform for CNC Associates and the first 78 dealers combined.
Photo Views
+ 932,528
210% ↑
Website Visits
+ 29,642
112% ↑
Driving Directions
+ 12,832
49% ↑
As depicted in the bar graph above, Map Views, Search, Discover, Direct, and Photo Views have all made substantial increases with the help of dbaPlatform.
Map Views
The program brought 390,046 new Map Views, a 296% increase, which means nearly 300,000 extra local people were exposed to CNC and their dealer's services or products. People were finding their listing. Prospective customers had driving directions, store hours, website, phone number and more all with one-click once they found the listing.
Search
Search also more than doubled with a substantial 118% increase with the use of dbaPlatform. Appearing high in search results is a powerful place to be and certainly makes a difference when prospective customers are searching for a business's services or products.
Discovery
The 274,150 increase in Discover is also extremely valuable because this means 274,150 more people stumbled across the listing with CNC product before they even knew who they were. Being discovered and getting found on Google by people who were searching by keyword (not searching directly for the name of the business) means exposure to customers who weren't aware of the business previously — new prospects.
Direct
Local search optimization with dbaPlatform is so valuable that even direct searches saw a 26,165 increase. This means that even when people were already directly searching for one of the businesses by name, they were finding the business more often!
Photo Views
The Photo Views more than tripled (a huge 210% increase.) The program generated almost 1 million photo views in a 6-month period. The dba photo tool allows the marketing professional the ability to add EXIF data and other important optimizations to photos before they're scheduled and published to the listing. What can be seen from the data above is that using the photo tool made a major difference in how often prospective customers were viewing their photos, and in turn, finding them in search.
Phone Calls, Driving Directions & Website Visits
As a direct result of the syndicated program, CNC dealer received an extra 2,745 phone calls in the 6-month period as well as 4,229 additional driving directions. Website visits more than doubled with an additional 15,651 searchers delivered to websites.
Each of the 78 dealers paid nothing and only completed a simple form to allow access to the Google profile for posting purposes. With zero effort, each dealer (on average) achieved results like the numbers listed below.
Average Per Dealer Result
Photo Views
+ 7,432
210% ↑
Website Visits
+ 184
112% ↑
Driving Directions
+ 50
49% ↑
Conclusion
Google Maps listings are the most important digital marketing vehicle for local businesses. Updating multiple listings is time-consuming and tedious, but it doesn't have to be. dbaPlatform has proven success, like the case of CNC Cabinetry. When Google listing optimization is automated, it leaves more time for other important marketing initiatives.
Titan Publishing is currently creating a suite of directory optimization products and ramping up for a massive client onboarding year in 2019, based on the success they've already had with clients like CNC through the use of dbaPlatform. With continuous automated optimization, search results will only improve more as time goes on for these businesses.