LOCAL SEO NEWS
Google My Business Post Scheduler Free During COVID-19
we are announcing that the Post Scheduler is free during the COVID-19 pandemic.
Now more than ever businesses need to communicate the continuity of business to their customers. As more and more businesses are impacted due to the spread of COVID-19, the team a dbaPlatform wants to help digital marketers, large brands, and small business owners stay connected with their customers.
Therefore we are announcing that the Post Scheduler is free during the COVID-19 pandemic.
Many businesses are updating their websites and reaching out to customers via email to inform them of business changes. However, Google My Business posts are the BEST way to announce changes to:
Business hours
Event cancellations
Take-out/ Curbside pickup hours
Delivery options
Safety Precautions
The Whole Internet Can Hear You When You Talk Through Google My Business posts.
Google posts are displayed directly on the SERP results page, meaning customers and searchers do not have to navigate to a website to get the important business information they need.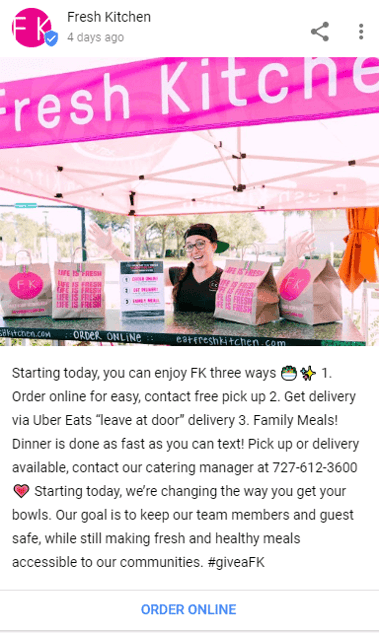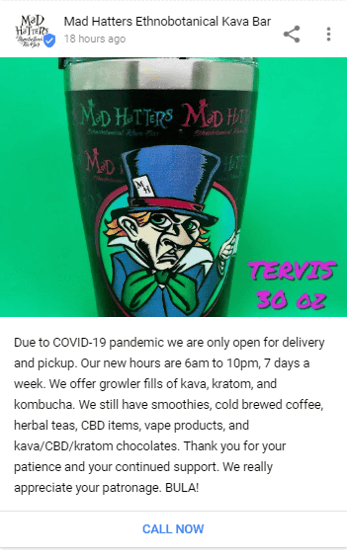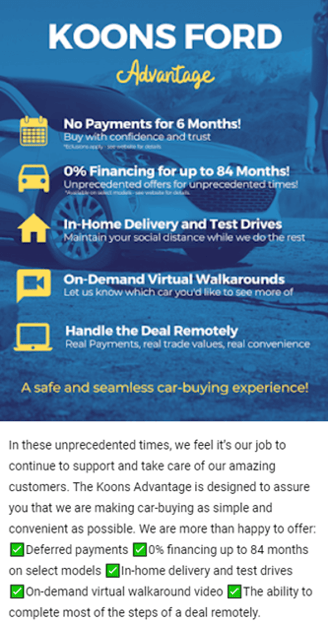 The Post Scheduler allows agencies and large brands to create, schedule, and publish posts to multiple Google My Business listings from within a single dashboard. Save time and avoid the headache of manually updating listings on Google My Business.
Activate The Free Trial
Now that you know how important GMB posts are for communicating with customers, it's time to start publishing posts. Create an account, import your locations, and begin crafting posts.
When it comes time to publish the posts, you will be prompted to enter payment information. Enter your credit card info and select your subscription plan.
Due to the way our billing system is currently set-up a prorated amount will be charged to the card. You will need to reach out to us via the chat box in the lower right corner or email us at support@dbaplatform.com so we can issue you a REFUND for the prorated charge. Most refunds will go through in 24 hours, however, it can take up to 10 days for it to show on your statement. We understand this is a bit messy and are working to smooth out this process. We appreciate your patience in these trying times.
FAQs
Who is eligible for this trial?
We want to make sure that businesses, brands, and digital marketers can get their message out quickly and effectively, so EVERYONE is eligible for this trial.
What happens after the free period is over?
After the trial you will be billed the normal amount according to your subscription plan:
Annual Plan: $1/month per location
Monthly Plan: $2/month per location
The team at dbaPlatform wishes everyone a safe and productive quarantine and is here to answer any questions or provide assistance. Contact us through our support chat (M-F 9AM-5PM EST) or via email at: support@dbaplatform.com. Join our facebook group for live updates on Google My Business changes due to COVID-19.