Q&A manager
Create and administer frequently asked questions for all business profiles from a single dashboard.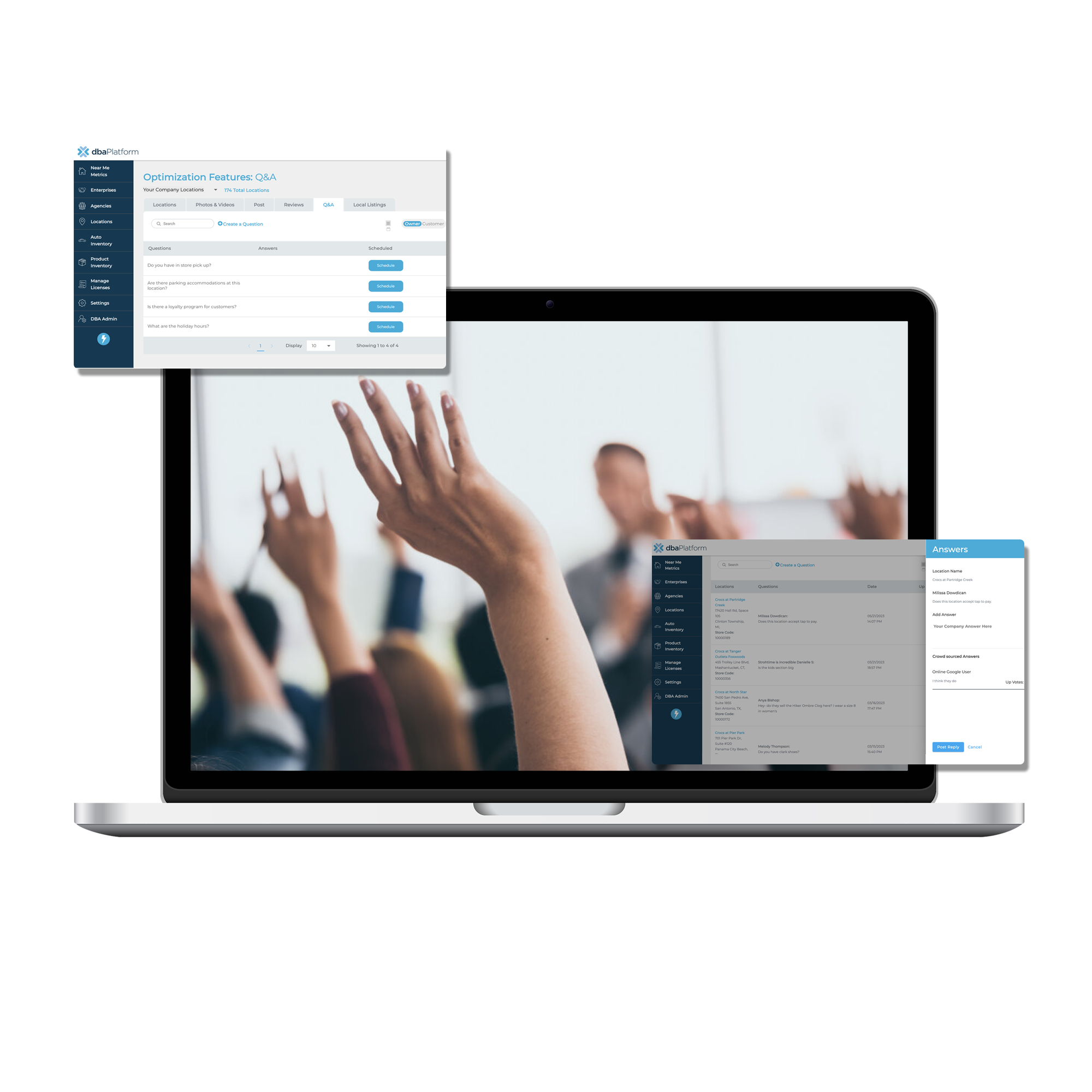 Influence the brand conversation by actively managing Google Business Profile Q&A
Making your brand's Google Q&A section easier to find simplifies the consumer's journey to brand loyalty. Questions and answers that engage customers improve SEO. Listing managers should also seed the Q&A section with the most relevant FAQs. Don't miss out on this powerful feature to convert brand conversations.
Q&A organization
Google Q&A management for multiple listings is a manual and labor-intensive process that does not scale – until now. dbaPlatform's Google Q&A management solution allows chains and agencies to manage questions for thousands of locations, saving labor and time. From a single screen, listing managers can easily filter all Google questions by location, status, date, and the total number of upvotes. Quickly distinguish questions submitted by searchers and those submitted by the business owner or listing manager.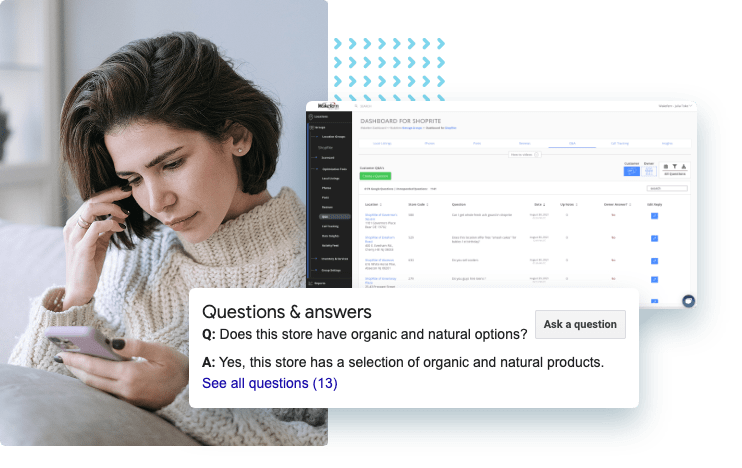 Q&A response
Fast and thoughtful responses to searcher questions in Google Q&A demonstrate a location owner's engagement and regard for their customers. Providing timely responses to all questions and answers also indicates to Google that your listing is of the highest quality. dbaPlatform makes the management of large numbers of questions simple. Determine which questions require your attention and respond quickly and easily. Create and publish a reply directly from the dashboard. Questions on your business profile should never go unanswered, and with dbaPlatform, they won't.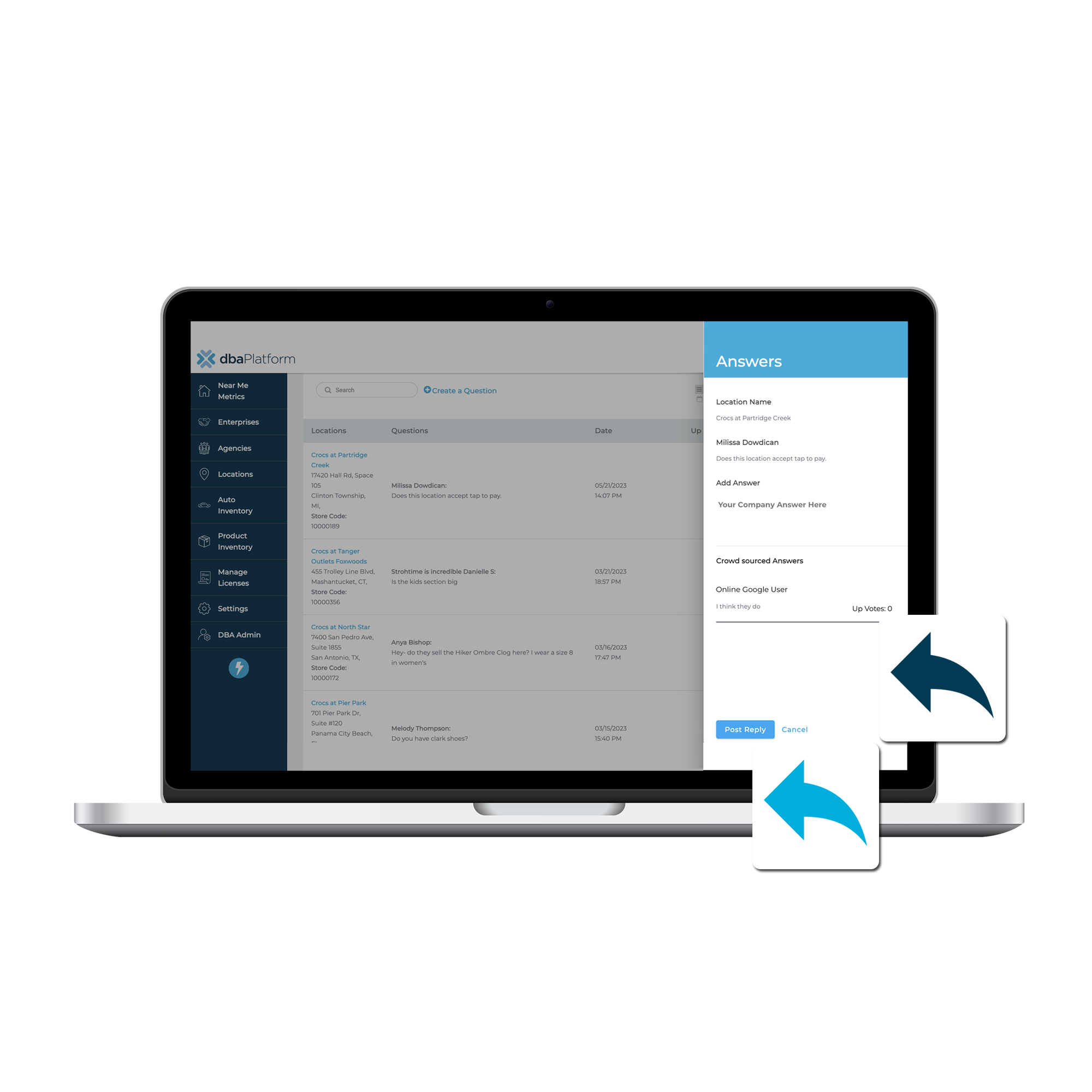 Q&A optimization
Get ahead of customer questions and proactively develop a list of frequently asked questions and responses that reflect the quality and thoughtfulness of the business. Afterall, if you don't populate the Q&A section, the public will, which presents a risk for uninformed or even untrue commentary.

Preempt low-quality answers to questions from random users and reduce response clutter by selecting the best information to present in your profile Q&A. A Google Q&A section populated with relevant keywords also helps optimize your listing for local SEO. dbaPlatform's Google Q&A manager allows chains and agencies to take advantage of these benefits with efficient and cost-effective tools.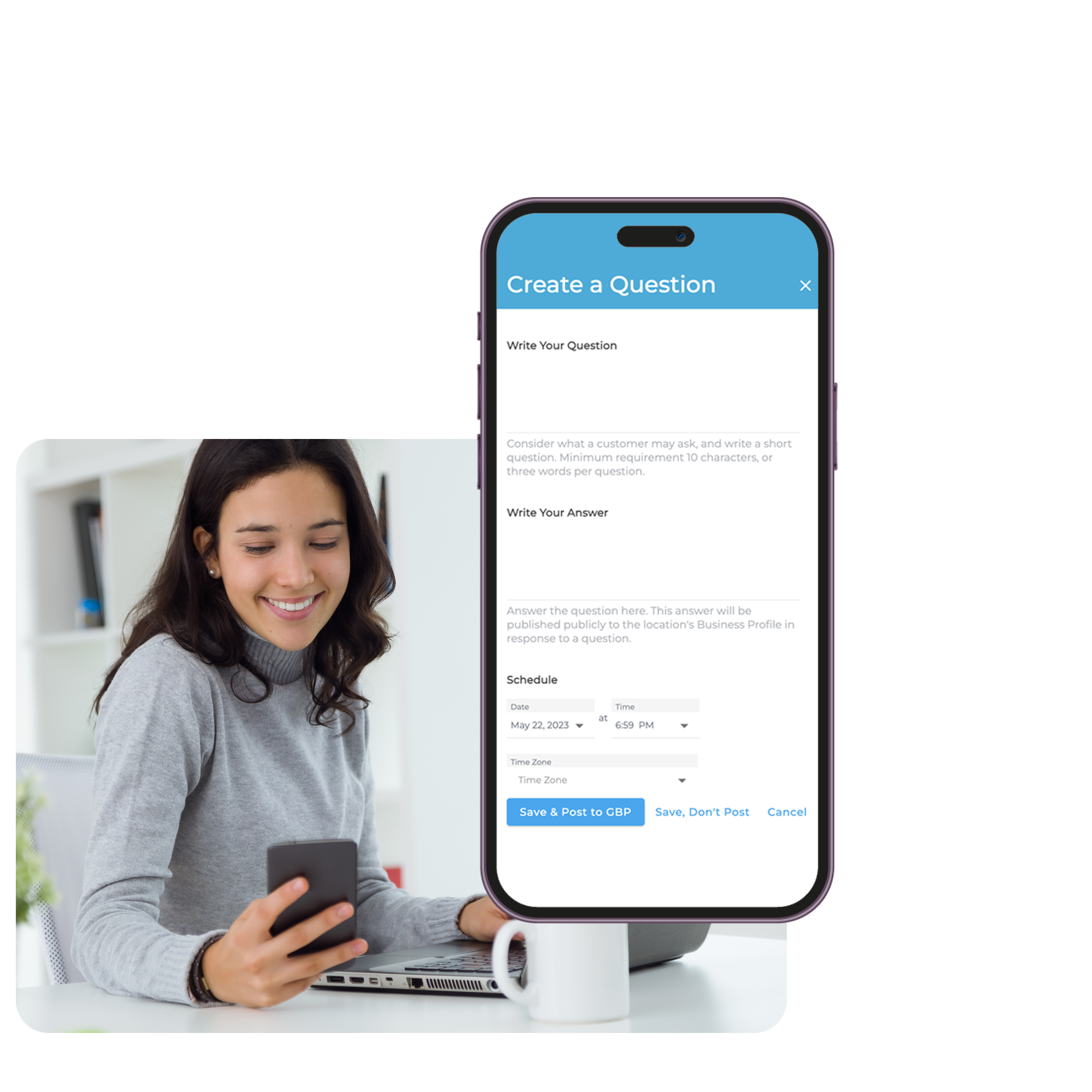 Learn more about Google Business Profile Q&A management today