FEATURES
Listing manager
Cover the basics of listing management for large numbers of sites. All of the tools required to get started with listing management.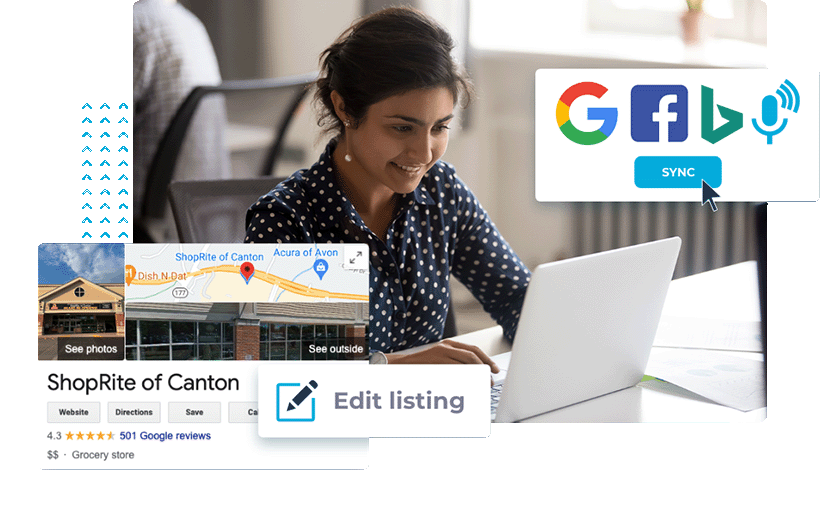 All of the fundamentals of local presence management
Local listing management starts with ensuring consistency across listings, but extends into review management, social posting and other tools to drive user engagement.
Learn more about listing managment today