PLATFORM
NearMe Metrics™
You can't improve what you don't measure. dbaPlatform's NearMe Metrics™, powered by Google Looker, transforms reporting through data visualization, advanced filtering, and customizable alerts and reports.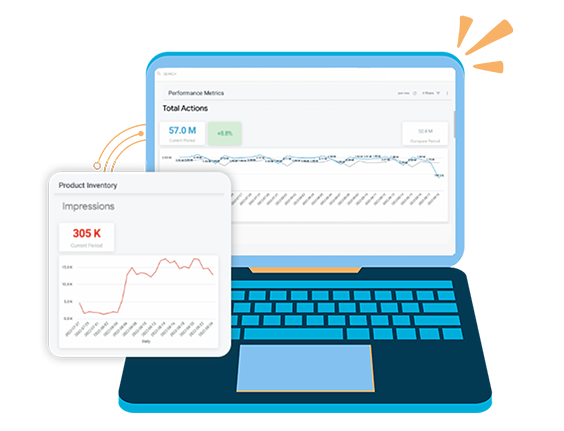 Data that informs local strategy and operations
Compiling data from both Google's free and paid local listings can be challenging. Trying to gather that data for hundreds of locations and then trying to incorporate data from other platforms such Microsoft and Apple just adds to the challenge. Streamline collection and presentation of local results and operational data with NearMe Metrics™.
Access live data in real-time. No need to wait for daily updates and rollups.
Standard dashboards for performance, feed health and Local Authority score.
Dashboards purpose-built to your company's specific needs.
Export data for use in other reporting applications.
Configure custom alerts to be sent via email, slack and SMS.
Export reports in a variety of formats including PNGs, JPGs and PDFs.
Distribute reports to the right users at the right time on a scheduled basis.
All reports are mobile-responsive across all modern devices.
See what dbaPlatform can do for you
Get the peace of mind that comes with partnering with our experienced listings team.