PLATFORM
Vehicle Inventory
Take advantage of free and paid placements on Google, Microsoft, and Simon Search for local product inventory. Capture shoppers as they search for the products in your local stores.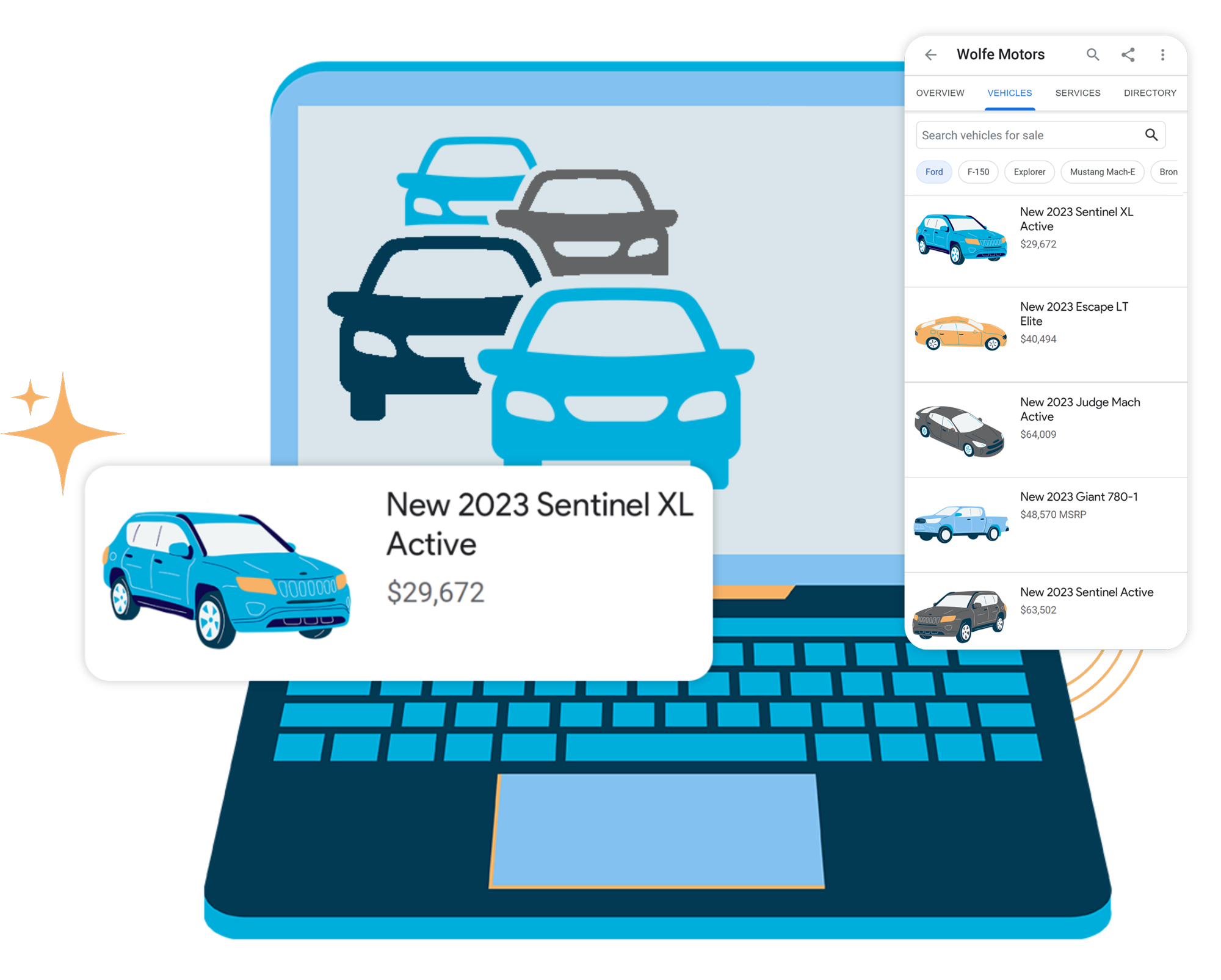 Boost vehicle inventory visibility where vehicle shoppers actually do their research
79% of vehicle shopping journeys start on a search engine, and Google and Microsoft comprise 97% of all search volume. The math is simple. There is no reason to overspend on marketplaces and social when search is so much more important. dbaPlatform helps dealers and the agencies who serve them to dominate local search.
Talk to a vehicle inventory specialist today