Media management
How To Manage Your Google Business Profile Photos
Learn how to optimize your Google Business Profile photos with data-driven insights using dbaPlatform's photo manager feature.
You must visually represent your business with more images on your Business Profile for Google Search and Maps (formerly known as Google My Business – GMB) if you're to boost your local search performance. Businesses with more Business Profile photos receive more calls and direction requests.
Business Profiles have a wealth of visual features that you can take advantage of to present your business in the best light possible. But, this isn't as easy as taking great pictures and uploading them on the platform. And that's because your Business Profile images are not entirely under your control.
Let's get into the best practices for Business Profile on Google photos that will create a digital gallery that entices people to visit your establishment.
Your Google Business Profile (GBP), is arguably one of the best ways to engage with customers and boost your search engine rankings.
Business Profile posts are short, simple updates that help you connect with potential customers online. Unlike other social platforms, your Business Profile on Google Search and Maps is used to communicate with customers who are already searching for you or businesses like yours.
So, set up and optimize your Business Profile if you haven't already. Your profile should inform potential customers about your business, operating hours, and how they can contact you. Other critical information includes your address, website, and even customer reviews.
It's a tool that allows you to promote your brand, services, events, promotions, and more. But, with so many features, managing your Business Profile can get overwhelming. With this in mind, here's the only guide you need to Business Profile posts that you'll ever need.
Business Profile Photo Requirements and Recommendations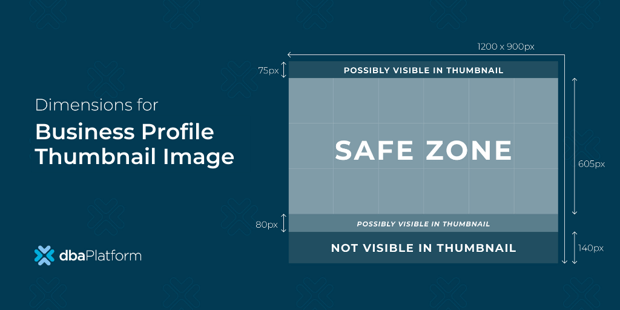 While you can upload just about any photo on Google Business Profile, it's best to adhere to the requirements as this will improve your search engine visibility. Ideally, the images should be:
720 x 720 pixels
Compressed to be between 10KB and 5MB
JPEG or PNG format
Business Profile Photography Best Practices
Aside from your logo and a cover photo, there are a variety of images you can upload on Google Business Profiles to provide customers with all the information they could possibly need. You want them to be as familiar with your business as possible. This way, customers will be more drawn to you.
Here are the types of business-specific photos that will showcase features of your business and turn viewers into customers.

Add exterior photos that will help customers identify your business. Capture an image from each direction and ensure your business is recognizable at different times of the day.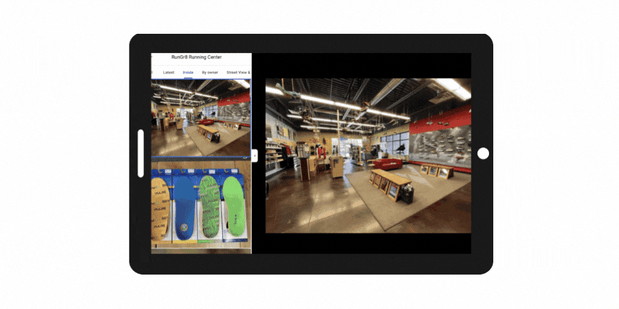 Interior photos will give customers a feel for the ambiance of your business. Take these photos from a customer's perspective to truly capture the atmosphere of your business.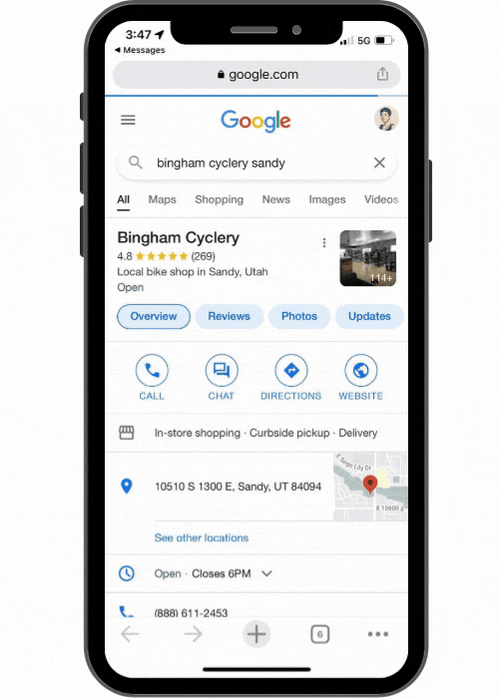 Product photos to showcase the most popular items your business has to offer. It's best to avoid stock photos as they tend to come across as inauthentic.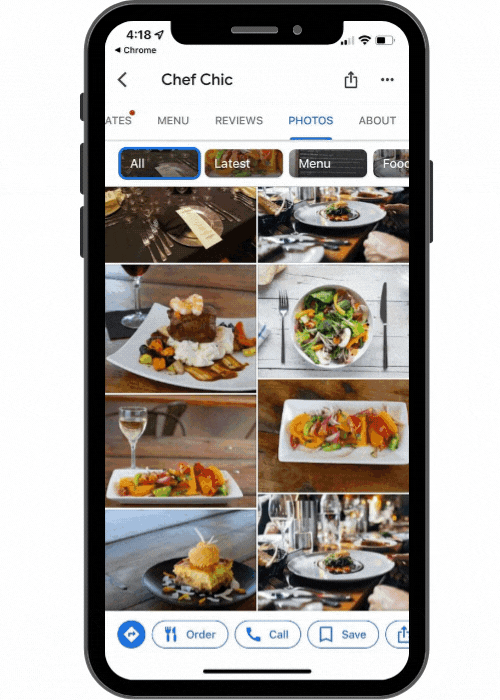 If you run a restaurant, food and drink photos are non-negotiable. Take evenly lit pictures of your offerings, and don't forget to include photos of your menu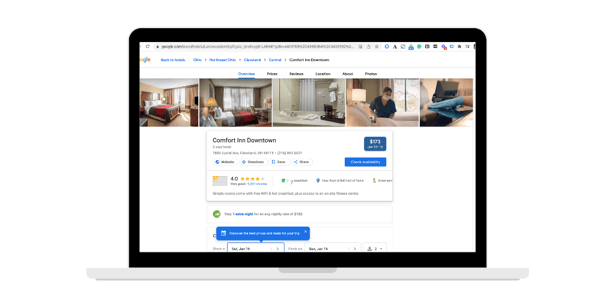 Photos of your guest rooms, if applicable. Try and showcase all the different types of spaces you have to offer.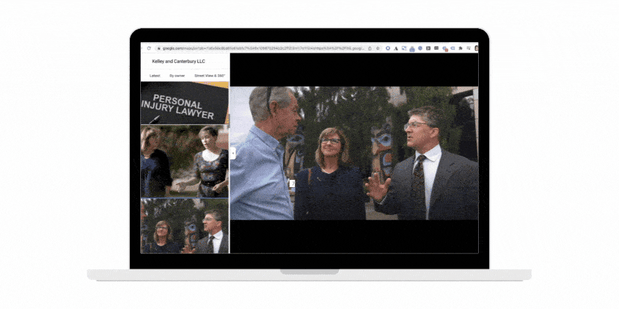 Photos of your team members at work that help customers understand the specialty of services you deliver. This also helps humanize your business and create a sense of community with your audience.
Top 5 Photo Business Profile Local Optimization Recommendations
Considering the variety of visual features on a Business Profile for Google Search and Maps, it can be challenging to optimize your photos. Another factor to consider is that Google's algorithm chooses which images to feature from those you upload. The idea here is to give customers an experience of what to expect when they visit your premises.
Regularly update your profile with photos, as they activate search engine signals, making your profile more prominent.
Routinely upload different types of images.
Crop your photos to perform well on mobile and desktop.
Include keywords when naming photos to increase their visibility.
If you're a multi-location brand, make sure to use the geotag functionality in the photo manager feature in dbaPlatform to optimize for local search.
Get a Picture-Perfect Business Profile Listing
Photos are very important for your brand. They help you represent your business in a way that attracts customers to your doors, and they work wonders for local SEO. Optimizing your photos for local SEO takes
Book a demo with our sales department today to see how you can scale, schedule, edit, and geotag your photos in one place with dbaPlatform's photo manager. You can enhance your business's relevance to Google and show up right when your customers are looking for you.