dbaPlatform Hires Justin Dombrow as Senior Vice President of Advertising Solutions
Hire supports dbaPlatform's expansion into local advertising by adding another former Googler to its management team.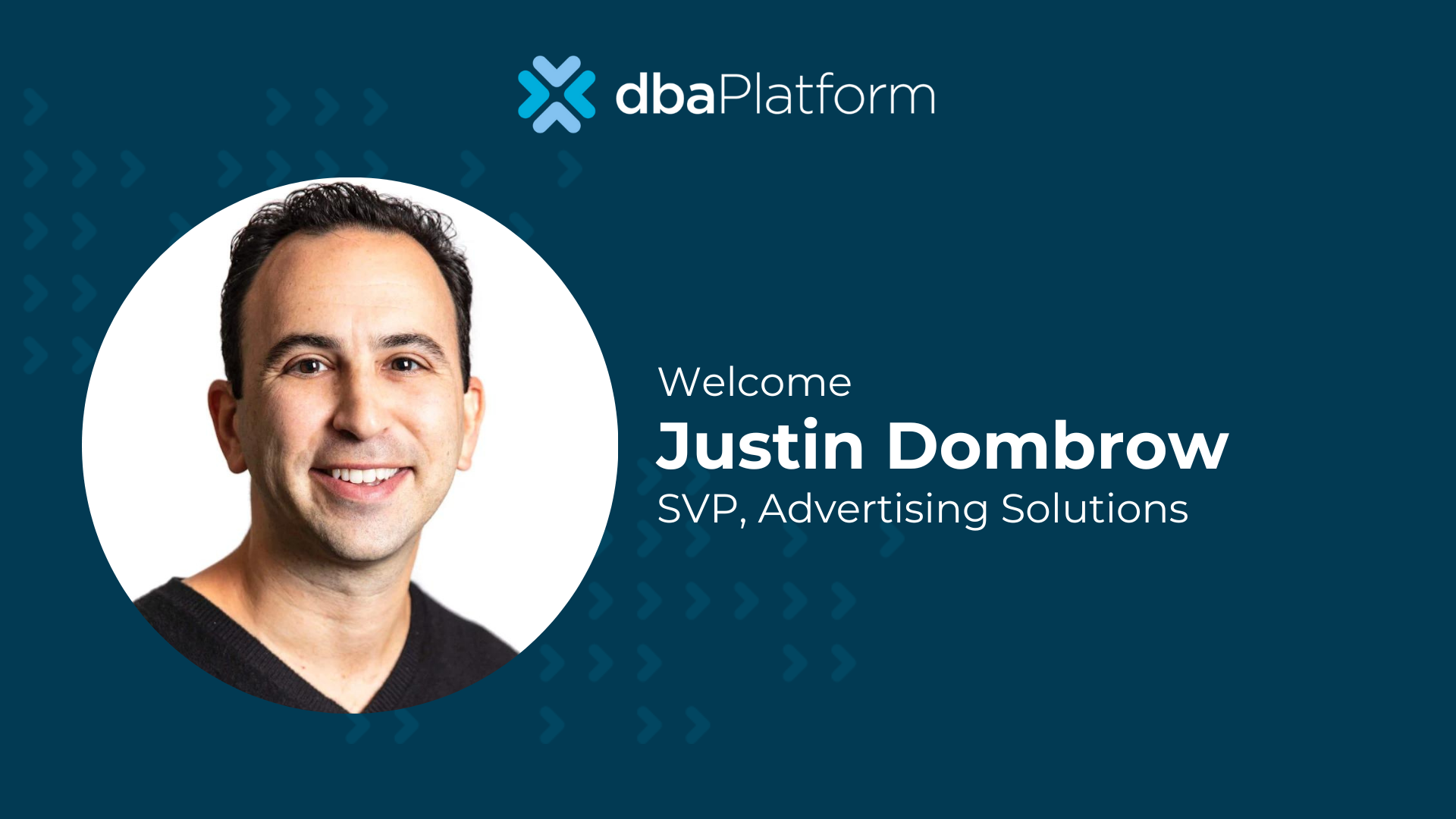 dbaPlatform, the leader in marketing solutions for local businesses, welcomes Justin Dombrow as Senior Vice President of Advertising Solutions. Justin joins dbaPlaform from Google, where he was most recently the Emerging Solutions Lead. Before Justin's 11 years at Google, he was Director of Search & Sponsored Listings for AOL. Justin brings more than 20 years of digital advertising experience to dbaPlatform.
As SVP of Advertising Solutions, Justin will oversee the expansion of dbaPlatform's advertising business, leading both the development of SaaS solutions and related professional services. dbaPlatform has a large customer base of agencies, chains, and brands for its local SEO capabilities. Justin's role will be to develop advertising solutions that leverage dbaPlatform's infrastructure, staff, and deep partnerships with Google, Microsoft, and other consumer platforms.
"Having worked closely with Justin while we were both at Google, I am deeply familiar with his talents, experience, and passion for digital advertising," said dbaPlatform CEO Chris Lydle. "I couldn't be more excited to have Justin lead our efforts to be the value-priced provider of high-quality advertising solutions for Google and Microsoft."
During his tenure at Google, Justin built and scaled the Emerging Solutions Team's Shopping program, employing operational rigor to expertly scale solutions to clients and foster tremendous growth in Shopping revenue through a consultative approach.
Throughout the pandemic, Justin collaborated with specialty retailers to pioneer solutions such as Curbside Pickup, successfully launching one of the first retailers live on Google Shopping in 2020. This remarkable achievement earned coverage in Bloomberg.
At Google, Justin was recognized by the Sales Leadership team with 14 distinguished awards and commended by his colleagues with 74 peer-recognition awards.
About dbaPlatform
dbaPlaform started in 2017 as a simple tool allowing businesses to schedule posts for Google Business Profiles. Since then, the company has grown to support local listing management on Google, Microsoft, Apple, and more for hundreds of thousands of locations. dbaPlatform's customers are among the largest grocery stores, oil companies, hospital systems, and automotive groups in the United States. Agencies supporting local businesses also rely on dbaPlatform to power their local SEO business. dbaPlatform's recent expansion into local advertising is predicated on providing agency-quality results for SaaS pricing.